Our Friends
Alex Bledsoe is an amazing author, originally from Tennessee, best known for his works in the fantasy genre. His bibliography includes "Tales of the Tufa", the Eddie LaCrosse novels, "Memphis Vampires" and "Tales of the Firefly Witch". In addition to his novels, Alex has published over fifty short stories. Tuatha Dea is proud and honored to call Alex a friend and grateful for his blessing and inspiration regarding the creation of our most recent album, Tufa Tales: Appalachian Fae (available May 16, 2014)! Look for Tuatha Dea in Alex's forthcoming novel in the Tufa series, "Long Black Curl"!

DrumsForCures is an internationally renowned rhythm-driven cancer foundation that produces DRUMSTRONG events globally. Drumming to BEAT cancer! Founded by Scott Swimmer who's mission is "to provide a vehicle for health entities and cancer societies to show communities the resources at hand to assist in directing and easing cancer concerns." Tuatha Dea and Tuatha Dea Drum Nation are proud to be associated with this amazing cause.
Shorty Palmer is one of the largest importers and exporters of authentic African Drums in east Tennessee. Along with his wife Sandy, they guarantee the satisfaction of their products. Tuatha Dea and Tuatha Dea Drum Nation are very fortunate to have the support of Djembe Drums and Skins.
Located in Gatlinburg TN this Tavern is the region's only authentic British Pub. Offering great food and entertainment in a pleasant family friendly environment, owner Brian Papworth also offers the largest selection of beers on tap in the east TN area outside of Knoxville. Fox and Parrot is Tuatha Dea's favorite place to kick back and make noise when at home.
Bella Belly Bellydancers is a professional organization, founded by Sally Boyd. Bella Belly offers… 1.*Choreographed performances to the entertainment industry 2.*Educational courses 3.*Instruction 4.*Networking forums to the community at large. Tuatha Dea has proudly collaborated with Bella Belly on multiple occasions.
Shanti's Yoga Haven in Knoxville TN offers a unique fusion of various wisdom disciplines to help you de-stress, release pain, and strengthen and balance your whole self. Shanti is a certified yoga and meditation instructor and Reki Master, opens her doors to Tuatha Dea Drum Nation every 2nd and 4th Thursday evening for drum workshops.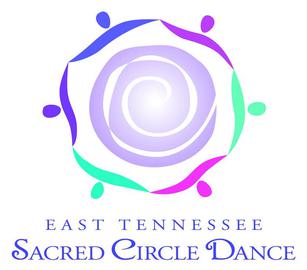 &
Tuatha Dea and Tuatha Dea Drum Nation are glad to be connected to Knox Earth Drums and Kevin Meyer. Kevin's vision of unity through Drums and Dance is inspirational and provides a wonderful catalyst for cultural expression, enlightenment and tradition in the east Tennessee area.

Posted by